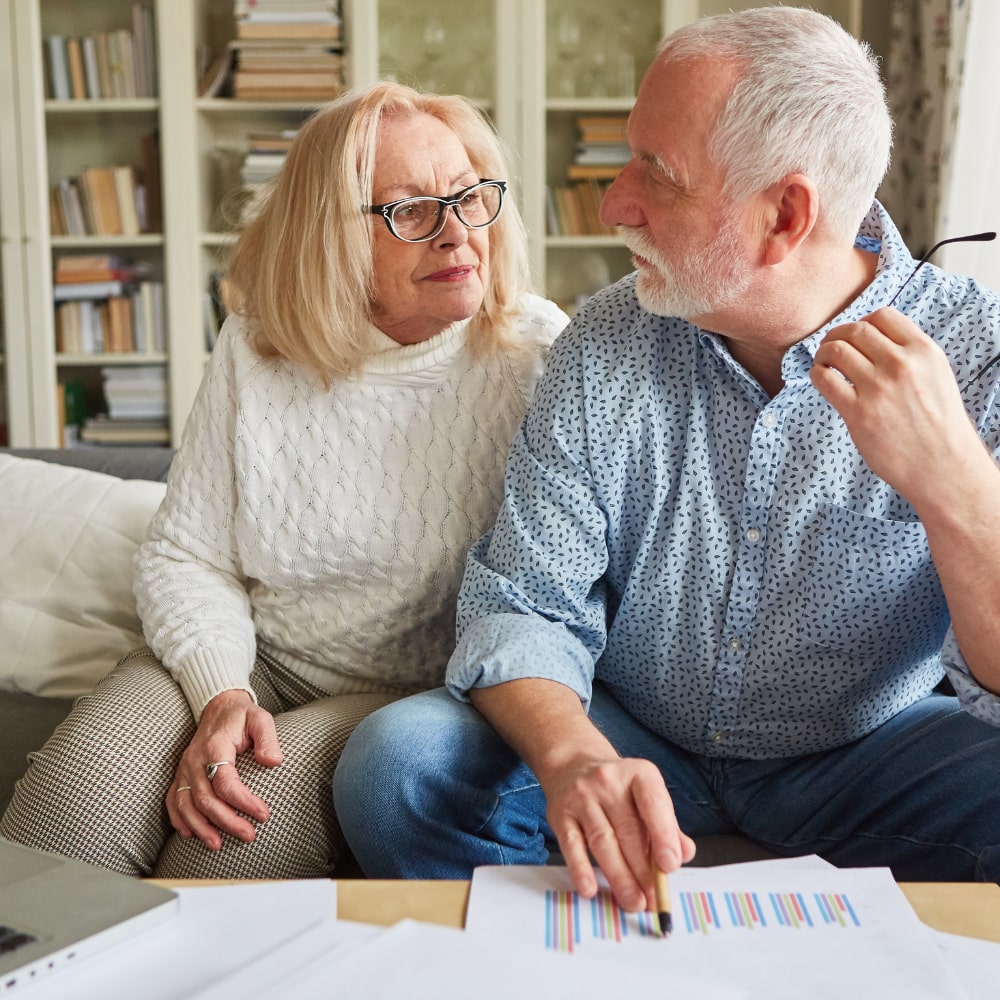 Buying an annuity
If you're using a traditional contribution scheme for your pension savings, have you considered purchasing an annuity?
What is an annuity?
An annuity is a fantastic way of making your retirement savings go further. It guarantees you a fixed monthly income, helping you plan ahead and live with complete financial security.
The amount you receive every month depends on the money you've accumulated in your pension fund, plus various other circumstances – such as your age when you buy one, your health, lifestyle choices and life expectancy.
You can purchase a lifetime annuity or a fixed-term annuity. A lifetime annuity provides you with income for the rest of your life on a single or joint-life basis, while a fixed-term annuity typically lasts around five to ten years, giving you more flexibility to change your deal.
How we can help:
Explore all available options - our expert Independent Financial Advisers will listen to your plans for retirement, explain your best available options and find the right one for you.
Find the best provider – once we've found the right option for you, we'll look for the annuity provider that gives you the best level of income. We'll do all the shopping around – and negotiate the best deal!
Save time and stress – we'll take care of all the necessary application forms and documents for you, and make sure everything is dealt with on-time.
Would you like to discuss your annuity options or pension fund plans?